Did you know you could make really easy and fun cookies with a cake mix? Here are some of the absolute best cake mix cookie recipes on the internet!
Get a glass of milk ready, we are about to get elbow deep in delicious cookies. The best part is each of these recipes start with a cake mix. With a few simple ingredients they can turn into amazing cookies perfect for giving, cookie tray building and eating!
Did you know you can make simple cookies with just a handful of ingredients? If you start with a cake mix, you can have fun cookies in just a matter of minutes.
Some of these recipes are great starter recipes for people just learning to bake. They are also great for busy bakers who want something homemade but don't have a lot of time to devote to the cause.
I think you'll agree there is something for everyone here. From chocolate to lemon, birthday worthy treats and cookies that would be perfectly at home on a holiday dessert tray.
The only question is what recipe will you make first?
Fudgy turtle cookies from Life Should Cost Less look perfectly gooey and delicious. Anything with that much chocolate, caramel and pecans is sure to be a hit!
Lemon gooey butter cookies are so soft, a little gooey and oh so lemony. They are one of my coworkers' favorite treats! They are perfect in the summer or a fun brighter option any time.
Grinch cookies from A Gouda Life are perfect for my Grinch loving Little Dude. Do you have a Grinch lover too? Of course they would be fun on any holiday cookie tray or would be perfect for a Dr. Seuss party as well.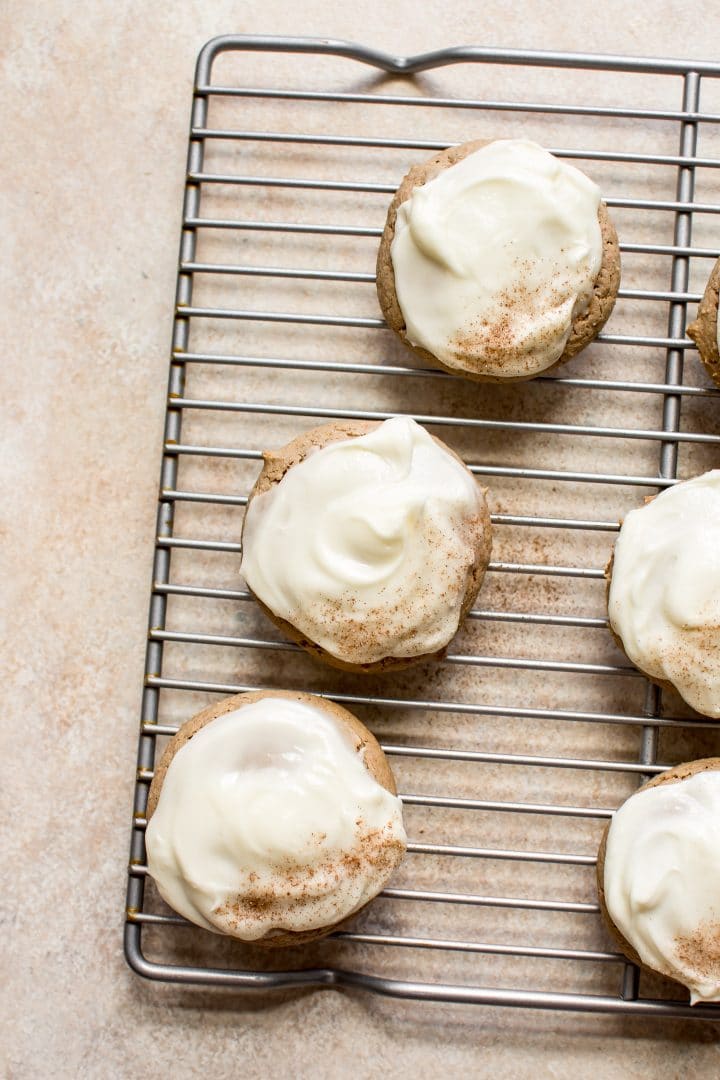 Carrot cake cookies with cream cheese frosting from Salt and Lavender look absolutely amazing. Of course a smear of cream cheese frosting gets my frosting loving heart's attention as well!
Marshmallow Confetti Cookies from Finding Zest look like a party! They make me think of a birthday but I would love one any time!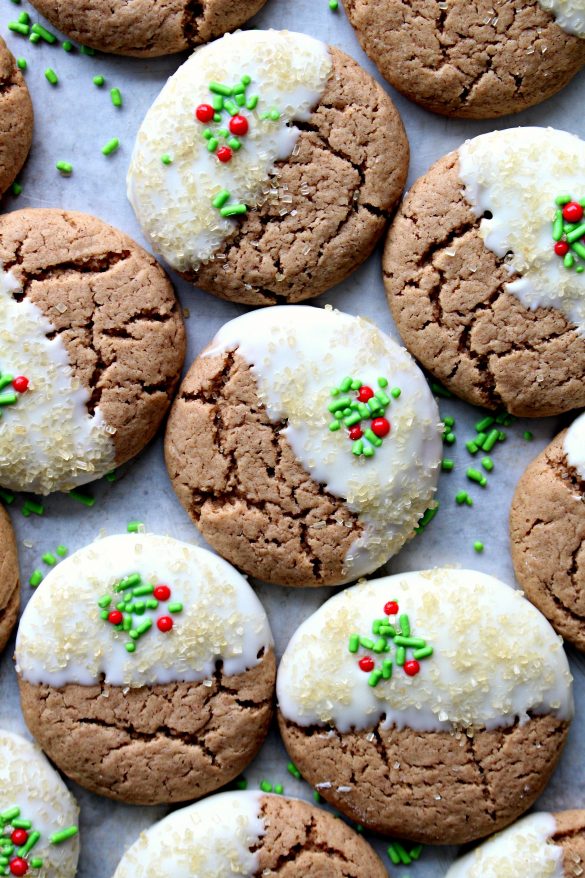 Gingerbread spice cookies from The Monday Box are another festive option. Just look how pretty they are. Nobody will ever guess they were made with a cake mix!
Cookies and cream gooey butter cookies have cookies baked in cookies! These are soft, buttery and delicious. You will want to hide some to keep for yourself!
Soft and chewy strawberry cookies from Intelligent Domestications look absolutely fabulous. I just love all of the frosting on these cookies and anything strawberry is going to be delicious!
Peanut butter chocolate cake mix cookies are the perfect way to make a sweet treat in a hurry. They only take 4 simple ingredients and a few minutes to put together, but that can be out little secret. Everyone else can think you worked hard baking up a delicious dessert.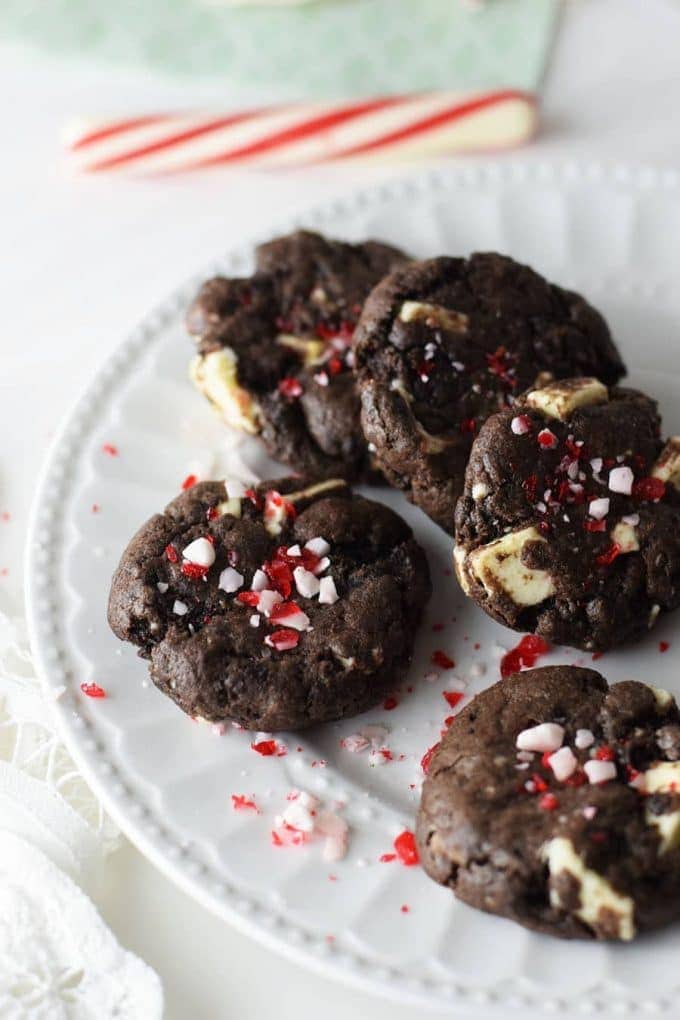 Chocolate Oreo peppermint cookies from Soulfully Made have cookies baked in cookies as well! But these have more chocolate and candy canes too!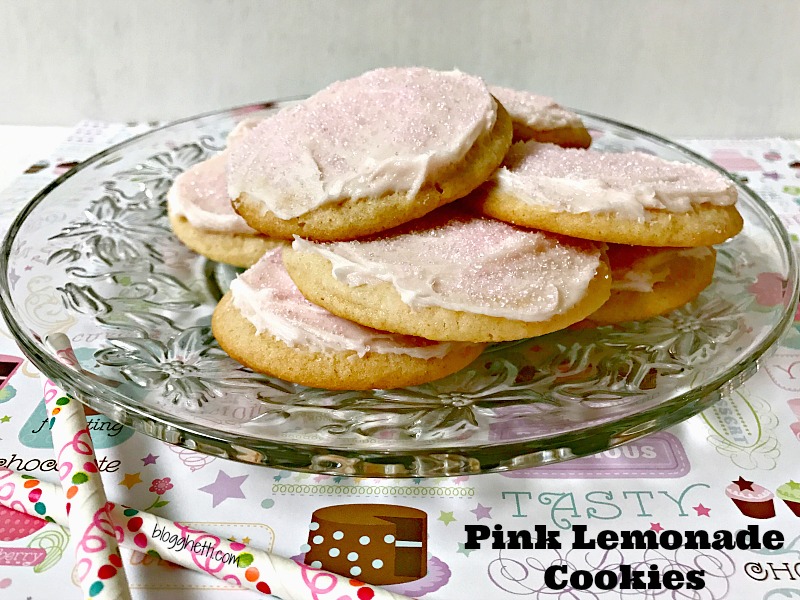 Easy pink lemonade cookies from Blogghetti scream summer! The classic summer flavor combo doesn't have to stay in your glass, you can now enjoy it in cookie form too.
These simple chocolate cake mix cookies are stuffed with peppermint patties and topped with chocolate mint candies. They are a chocolate and mint lover's dream come true!
Pink strawberry cake mix cookies have white chocolate chips for that strawberries and cream feel. They take 4 ingredients and just a few minutes to make, so they are practically perfect in every way.
Soft lemon whoopie pies filled with bright blueberry buttercream are easy to make with the help of a cake mix. They are a perfect handheld treat for spring and summer.
Whip up soft chocolate whoopie pies with the help of a cake mix, then fill them with a tasty peanut butter marshmallow filling for an extra memorable treat!
For more fun ways to transform a box mix, check out these fun doctored up cake mix recipes.